Relax, you're home!
A neighborhood for every season of life.
Annual Meeting 2020 Information
Beautiful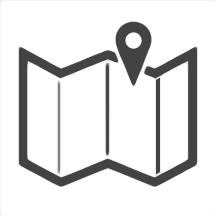 Convenient
Quiet
You should experience a neighborhood you love coming home to.
Between balancing what you want in a house, finding a convenient location, and staying within your budget, it can be hard to find the perfect community to call home.

Riverwood is where weekends last all week long.
Discover the perfect neighborhood for every season of life.
Riverwood is a neighborhood that is perfect for growing families, empty-nesters, first-time homeowners, and anyone looking for a quiet place to call home. You'll find the perfect home for you and your family.
Over 1,100 homes for every budget
Convenient to schools, shopping, and churches
20 acres of beautiful green spaces you'll love
Neighborhood courtesy patrol for greater security
A beautiful 35-acre lake to enjoy
2.5 miles of private walking trails to explore
Community events to meet neighbors
A restful place to come home to
A haven from everyday life.
Enjoy the peace and quiet of Riverwood, located close to everything but far away from the stress of everyday life.
A peaceful place to live.
In addition to our neighborhood patrol, Riverwood neighbors work together to keep our neighborhood safe.
A beautiful place to call home.
We take pride in maintaining the lake, trails, and green spaces to preserve our welcoming neighborhood.
A great place to call home.
Riverwood is an emerald in the sun—it's a beautiful subdivision in the middle of everything. 
The neighbors are awesome! It's quiet here and the lake is nice. Riverwood is everything that I could have asked for!
When people come visit, they walk in the backyard and say, "If I didn't know better, I'd think I wasn't in Memphis!" Riverwood is resort peaceful—it doesn't feel like you're in Memphis.
No place like it.
At Riverwood, we know that you want to love where you live. To do that, you need a neighborhood that's safe, convenient, and quiet. The problem is that it can be challenging to find a neighborhood that checks all the boxes and feels like home, which can leave you feeling frustrated and overwhelmed. We believe you should get to live in a neighborhood you love and can afford.
We understand how tough the search can be, which is why Riverwood was established with over 1,100 homes in a beautiful, quiet setting that includes 80+ acres of shared green space, a 35-acre lake, and 2.5 miles of private walking trails.
But we don't want you to just take our word for it. Take a look around the neighborhood and talk to our residents—discover why so many love to call Riverwood home.
Now you can stop dreaming and find the place you'll love to call home.
Don't miss out.
Experience Riverwood today.
Discover why so many people have made Riverwood their home.